The Dark Side Of A Female
Art Gallery

Enjoy some of the dark art of my favorite artists.
Some are Vampire, some are more goth....but beautiful
works of art. I will be adding more to this gallery soon..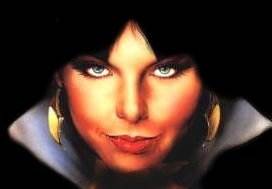 Gallery One- Luis Royo
Gallery Two-Joseph Linsner
I will be adding a Chris Achilleos Gallery soon, as well as a Fem Vamp Gallery, so check back!



Music Loop By:
Edwin R. Van Veldhoven
"Danielle's Face"